6-Pin Female JST SH-Style Cable 12cm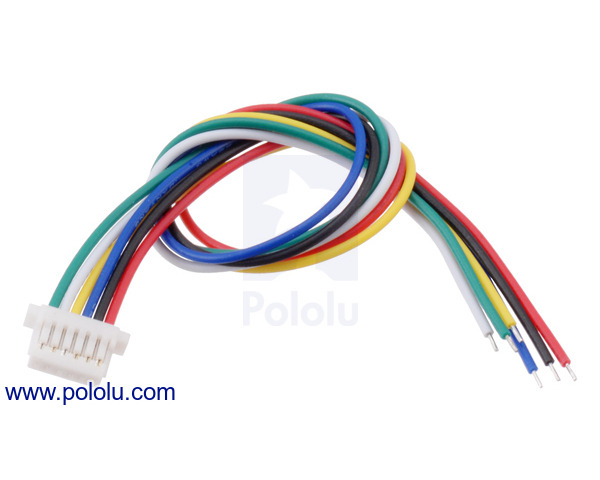 This 12 cm (4.5″) cable has six 28 AWG wires and a 6-pin female JST SH-type connector that works with our Micro Metal Gearmotor Encoders with top-entry connectors and with side-entry connectors. The other ends of the wires are unterminated; they can be cut to length to match your application.
- 23 October 2019

Everyone wants encoders on their motors, but not everyone wants to solder a bunch of wires to a tiny encoder board. That is why I am excited to...