Magnetic Encoder Pair Kit with Side-Entry Connector for Micro Metal Gearmotors, 12 CPR, 2.7-18V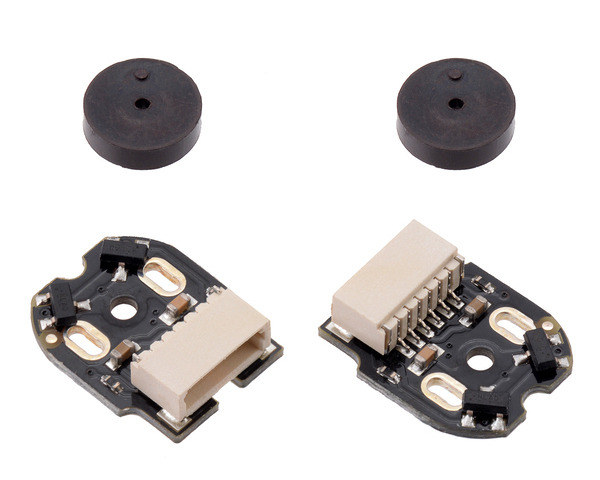 Add quadrature encoders to your micro metal gearmotors (extended back shaft version required) with this kit that uses a magnetic disc and Hall effect sensors to provide 12 counts per revolution of the motor shaft. The sensors operate from 2.7 V to 18 V and provide digital outputs that can be connected directly to a microcontroller or other digital circuit. These encoders have a side-entry, 6-pin male JST SH-type connector, and we have cables that work with them available in several lengths (12 cm, 30 cm, and 75 cm). This module is compatible with all of the dual-shaft micro metal gearmotors we carry, including the HPCB versions.
Compare all products in Encoders for Micro Metal Gearmotors.
- 23 October 2019

Everyone wants encoders on their motors, but not everyone wants to solder a bunch of wires to a tiny encoder board. That is why I am excited to...