5V Step-Up/Step-Down Voltage Regulator S13V30F5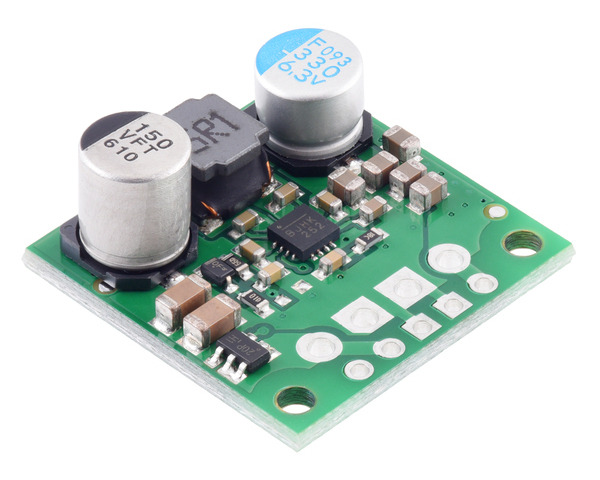 This powerful synchronous switching step-up/step-down regulator efficiently produces 5 V from input voltages between 2.8 V and 22 V. Its ability to convert both higher and lower input voltages makes it useful for applications where the power supply voltage can vary greatly, as with batteries that start above but discharge below 5 V. The board measures 0.9″ × 0.9″, has a typical efficiency of 85% to 95%, and can supply typical continuous output currents between 2 A and 4 A depending on the input voltage. The regulator also features reverse voltage protection and an optional enable input that can be used to put the regulator in a low-power state with a current draw of less than 10 µA per volt on VIN.

Compare all products in Step-Up/Step-Down Voltage Regulators.
- 9 June 2021

I started routing the PCB for the S13V30F5 5V step-up/step-down voltage regulator in January of 2020, and we were in the middle of testing the...