New product: 5V Step-Up/Step-Down Voltage Regulator S13V30F5
Posted by
Claire
on 9 June 2021
I started routing the PCB for the S13V30F5 5V step-up/step-down voltage regulator in January of 2020, and we were in the middle of testing the assembled prototypes when the pandemic shutdowns hit. Like lots of other things in 2020, the project got put on hold because appropriate testing requires a decent amount of equipment and is not the easiest thing to do remotely. That only makes it more exciting to announce that the S13V30F5, our most powerful step-up/step-down regulator, is now available! It operates from 2.8 V to 22 V and steps that voltage up or down as necessary to produce a fixed 5V output with typical efficiencies of 85% to 95%. As shown in the graph below, it can deliver around 3A continuously when the input is near 5V.
This new regulator measures just 0.9″ × 0.9″. That is almost half the size of our previously highest-power step-up/step-down units, the S18V20Fx family, which we have recently started rationing due to impacts from the global semiconductor shortages.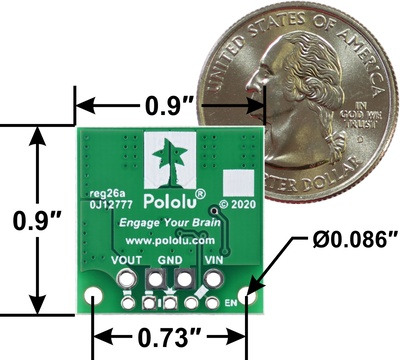 5V Step-Up/Step-Down Voltage Regulator S13V30F5, bottom view with dimensions.
To help celebrate finally releasing the S13V30F5, we are offering an extra introductory special discount. The first hundred customers to use coupon code S13V30F5INTRO can get up to five units for just $9.95 each!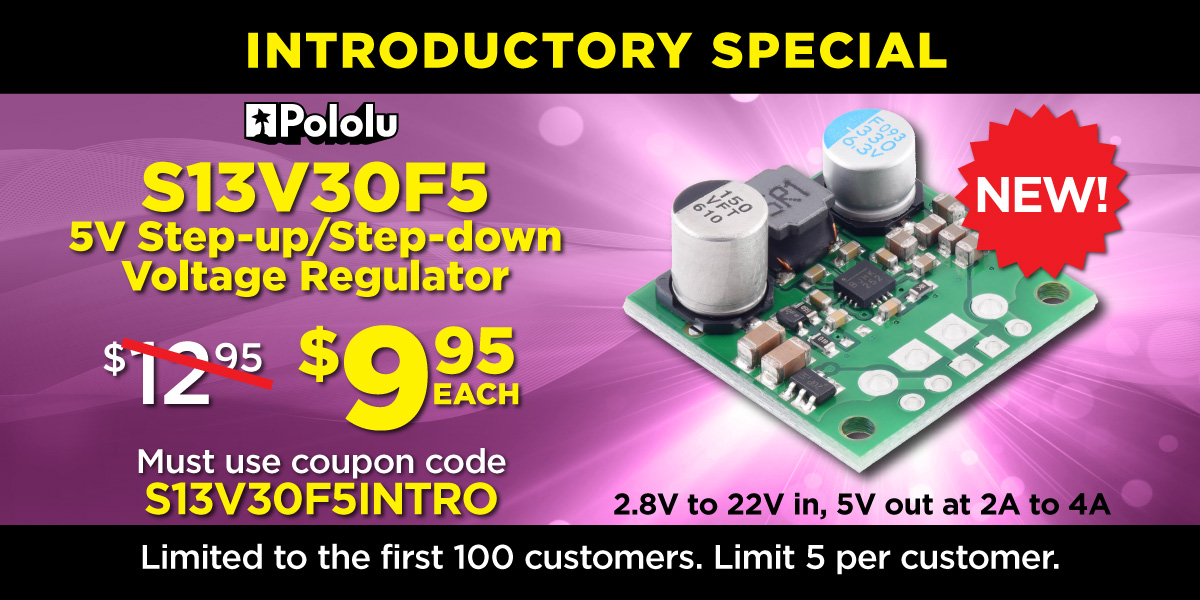 0 comments
Post a comment