Pololu Distance Sensor with Pulse Width Output, 130cm Max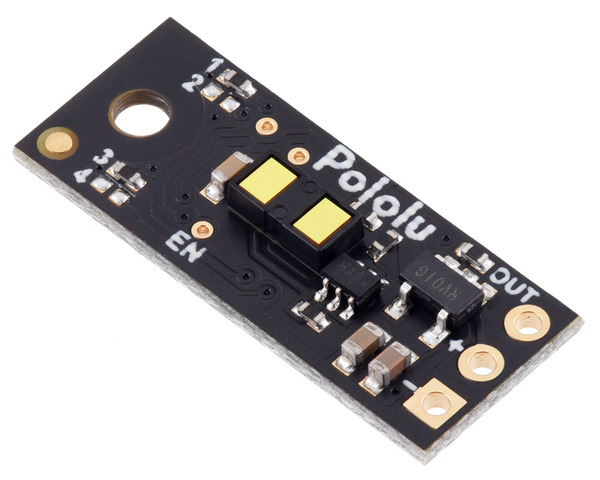 This small lidar-based distance sensor reports the distance of objects up to about 130 cm (50″) away with a pulsed signal similar to a hobby servo control signal. A digital microcontroller pin can be used to time the length of each high pulse, which encodes the measured distance. The sensor works over an input voltage range of 3.0 V to 5.5 V, and the 0.1″ pin spacing makes it easy to use with standard solderless breadboards and 0.1″ perfboards.
Note: The maximum range of 130 cm is only achievable for high-reflectance objects in good ambient conditions. Lower-reflectivity targets or poor ambient conditions will reduce the maximum range.
Alternatives available with variations in these parameter(s): maximum range Select variant…

Compare all products in Pololu Digital Distance Sensors.
- 4 June 2021

We released the first of our new Pololu distance sensors a few months ago, and now we're releasing additional Pololu Digital Distance Sensors with...