Pololu Digital Distance Sensor 15cm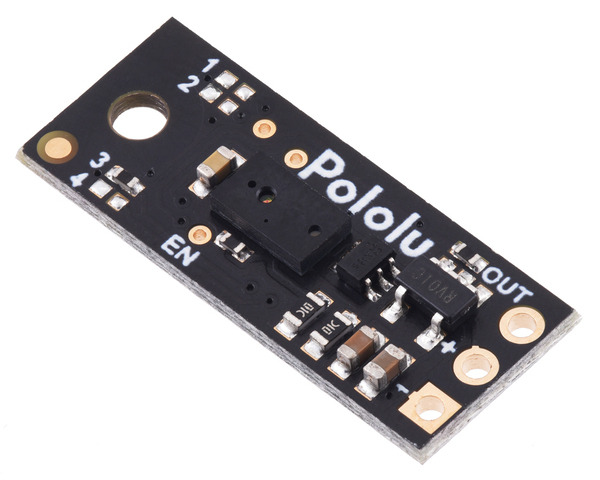 This small lidar-based distance sensor detects the presence objects within 15 cm (6″). It has a single digital output that drives low when an object is being detected; otherwise, it is high. It works over an input voltage range of 3.0 V to 5.5 V, and the 0.1″ pin spacing makes it easy to use with standard solderless breadboards and 0.1″ perfboards.
Alternatives available with variations in these parameter(s): maximum range Select variant…

Compare all products in Pololu Digital Distance Sensors.
- 6 February 2021

In many applications ranging from robotics to industrial automation, it is useful to quickly detect the presence of objects within a certain...