Motor Driver and Power Distribution Board for Romi Chassis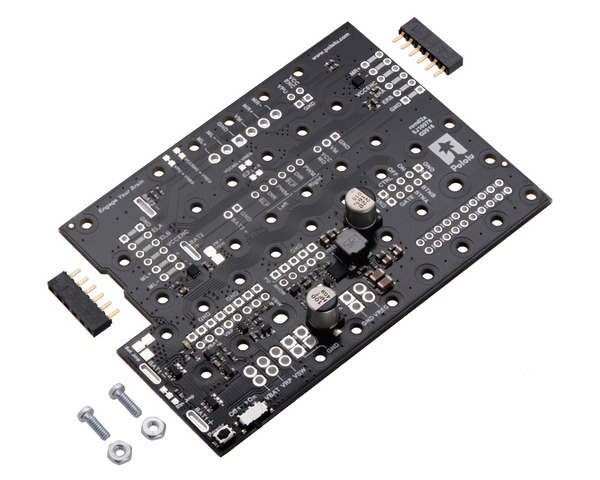 Use this motor driver and power distribution board to get your Romi chassis running quickly. It offers all of the same features as the smaller Power Distribution board for Romi Chassis — battery contact slots, reverse voltage protection, several power switching options, and easy access to the various power busses — and adds a two-channel motor driver and powerful switching step-down regulator that can supply a continuous 2.5 A at 5 V or 3.3 V. Just add a microcontroller and sensors to complete your Romi robot.

Compare all products in Romi Chassis and Accessories or

Classic TI-RSLK Parts and Accessories.
- 28 February 2018

TI Robotics System Learning Kit banner courtesy of university.ti.com. As we posted a few weeks ago, Texas Instruments recently announced that they...

- 14 February 2018

Image from TI Robotics System Learning Kit introductory video courtesy of university.ti.com. Texas Instruments just launched their...