400-Point Breadboard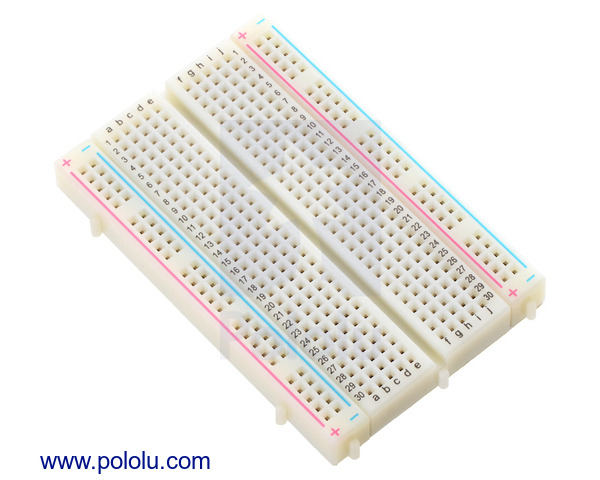 Improved Alternative Available! We recommend our newer 400-point breadboard with mounting holes over this product.
This 3.2" x 2.1" solderless breadboard has four bus lines spanning the length of the board and 30 rows of pins, enough for up to four 14-pin DIP ICs or three 16-pin DIP ICs. The rows and columns of tie points are conveniently labeled, and multiple units can be connected for larger projects.
Alternatives available with variations in these parameter(s): point count Select variant…

Compare all products in Solderless Breadboards.
- 28 July 2014

Securely connecting and mounting the electronics for your robot or other project is a key step in taking it from a prototype to a finished design....