Zumo 32U4 Main Board v1.1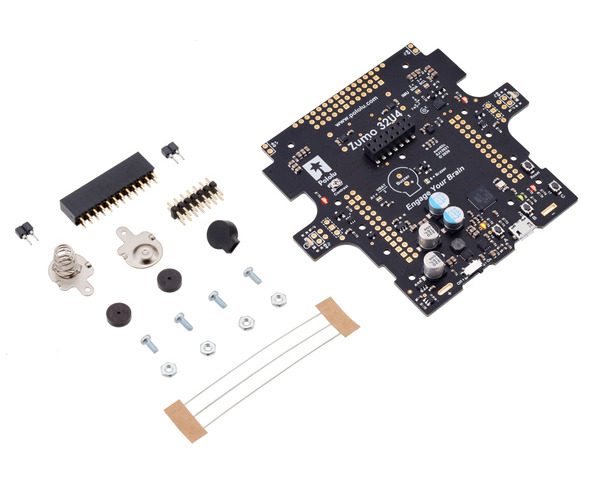 This is the main control board for the Zumo 32U4 robot. It is included as part of the Zumo 32U4 Robot Kit and built into the assembled versions of the Zumo 32U4 Robots. Assorted through-hole components, magnetic encoder discs, and mounting hardware are included, but the optional LCD is sold separately.

Compare all products in Zumo 32U4 Robot.
This is primarily intended as a replacement part, but it can also be used to make your own Zumo 32U4 robot if you only want a subset of the parts included with our full kit. The Zumo 32U4 Robot Kit consists of the following:
Two micro metal gearmotors and four AA batteries are also required to complete the Zumo 32U4 robot.
This is the v1.1 version of the Zumo 32U4 Main Board. It uses an LSM6DS33 accelerometer and gyro and an LIS3MDL magnetometer, replacing the LSM303D and L3GD20H sensors on the original Zumo 32U4 Main Board v1.0. You can use our updated Zumo 32U4 Arduino library to help you write code that will work with the inertial sensors on either revision. For more information, see the user's guide.