Adafruit Perma-Proto Full-Sized Breadboard PCB (3-Pack)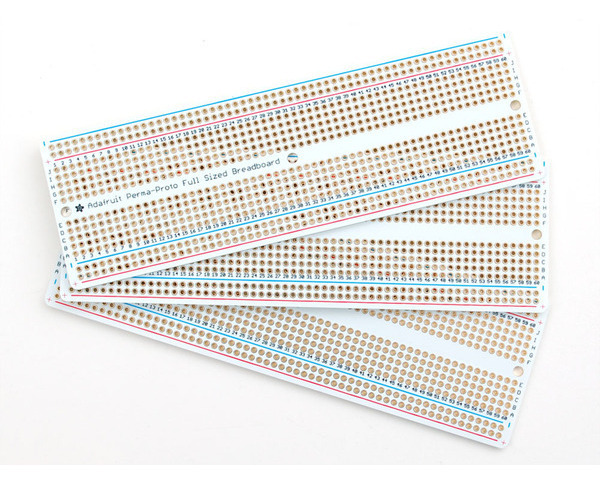 These full-sized perma-proto boards from Adafruit function similarly to standard perf-boards in that through-hole parts must be soldered to the board, but the holes are internally connected like on a 840-point breadboard, with four bus lines that each span the length of the board and 60 rows of electrically connected pins. They also feature a labeled silkscreen and mounting holes, which make it easy to transfer your prototype to a permanent circuit board and project box. These boards are sold in packs of three.
Alternatives available with variations in these parameter(s): point count Select variant…

Compare all products in Prototyping PCBs.
- 28 July 2014

Securely connecting and mounting the electronics for your robot or other project is a key step in taking it from a prototype to a finished design....