Pololu 38 kHz IR Proximity Sensor, Fixed Gain, High Brightness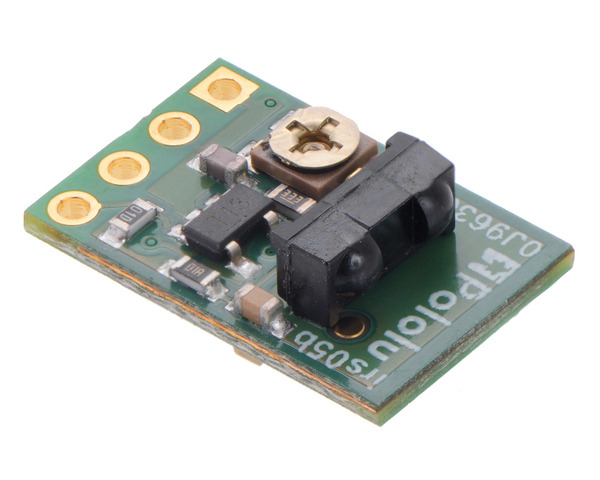 This module features a fixed-gain, 38 kHz modulated IR sensor and a corresponding IR LED with oscillator circuit to make a tiny proximity sensor. This high-brightness version draws an average of 16 mA at 5 V and has a typical sensing range up to approximately 24 inches (60 cm).
Alternatives available with variations in these parameter(s): maximum range Select variant…

Compare all products in Proximity Sensors and Range Finders.
Dimensions
| | |
| --- | --- |
| Size: | 0.4″ × 0.6″ × 0.2″1 |
| Weight: | 0.6 g1 |
General specifications
| | |
| --- | --- |
| Maximum range: | 24 in2 |
| Sampling rate: | 1 kHz |
| Average input current: | 16 mA |
Identifying markings
Notes: