Pololu 12V Step-Up Voltage Regulator U3V50F12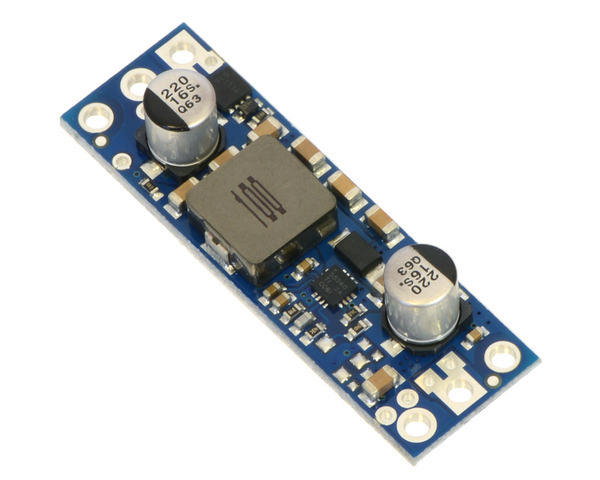 This powerful boost regulator efficiently generates an output voltage of 12 V from an input voltage as low as 2.9 V while allowing an input current as high as 5 A.
Alternatives available with variations in these parameter(s): output voltage Select variant…

Compare all products in U3V50x Step-Up Voltage Regulators.
File downloads
This DXF drawing shows the locations of all of the board's holes.