Pololu 9V Step-Up Voltage Regulator U3V50F9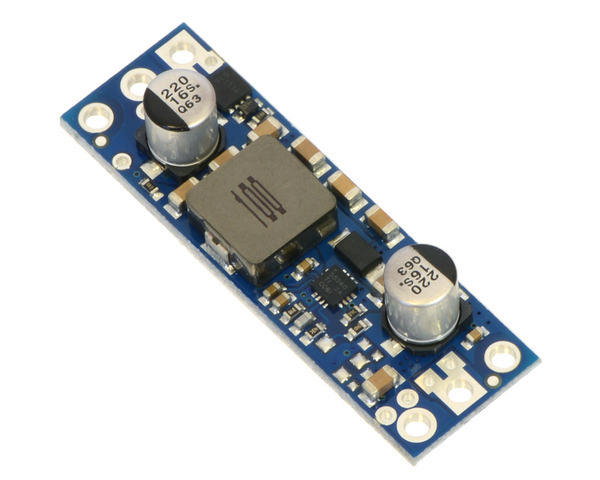 This powerful boost regulator efficiently generates an output voltage of 9 V from an input voltage as low as 2.9 V while allowing an input current as high as 5 A.
Compare all products in U3V50x Step-Up Voltage Regulators.
- 11 December 2013

Ever since the release of our original adjustable boost regulators, customers have been requesting higher-power versions. Doing power systems right...