Wixel Shield for Arduino, v1.1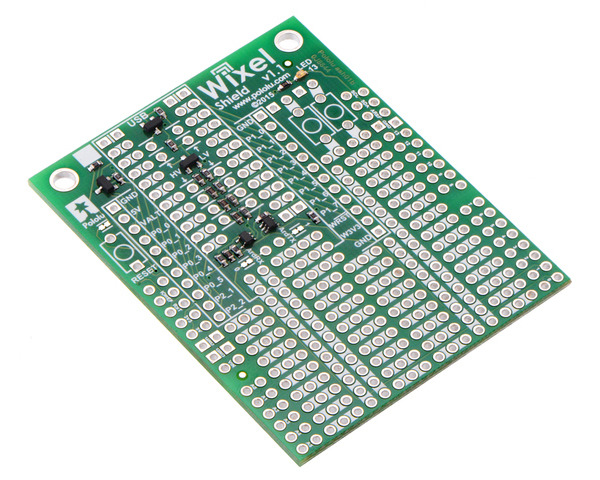 Unleash your Arduino! This shield allows you to interface Wixel wireless modules to your Arduino (and other compatible products), enabling simple wireless programming, debugging, and control using standard Arduino software. Wixel developers can also use this item as a Wixel prototyping board.
Compare all products in Wixels or
Arduino Shields or
Wireless or
Prototyping PCBs.
Documentation and other information

Pololu Wixel Shield for Arduino User's Guide
(
Printable PDF
)
User's manual for the Pololu Wixel Shield for Arduino.
File downloads
This Wixel application is a special version of the Wireless Serial App that has been configured to work well with the Wixel Shield for Arduino. This app allows wireless programming of an Arduino and also wireless use of the Serial Monitor. See the Wixel Shield For Arduino page for a tutorial and see the Wixel user's guide for more details about this app.
Printable schematic diagram of the Wixel Shield for Arduino, v1.1.
This DXF drawing shows the locations of all of the board's holes.