Wixel Shield for Arduino, v1.1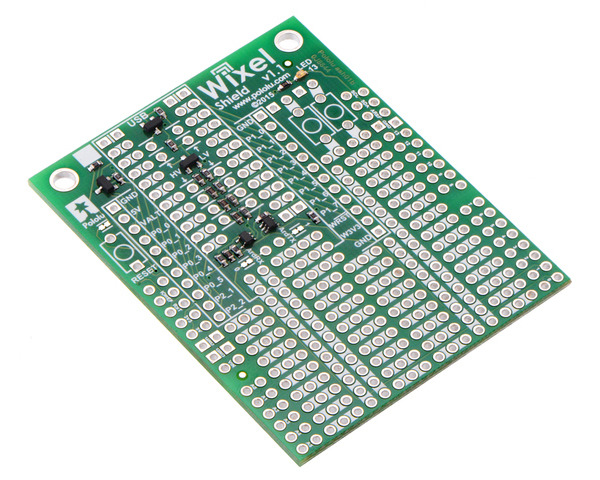 Unleash your Arduino! This shield allows you to interface Wixel wireless modules to your Arduino (and other compatible products), enabling simple wireless programming, debugging, and control using standard Arduino software. Wixel developers can also use this item as a Wixel prototyping board.
Compare all products in Wixels or
Arduino Shields or
Wireless or
Prototyping PCBs.
- 14 April 2016

We've updated our Wixel Shield for Arduino with a few minor improvements. The Wixel Shield provides an easy way to connect a Wixel wireless module...