Pololu 38 kHz IR Proximity Sensor, Fixed Gain, Low Brightness (irs05a)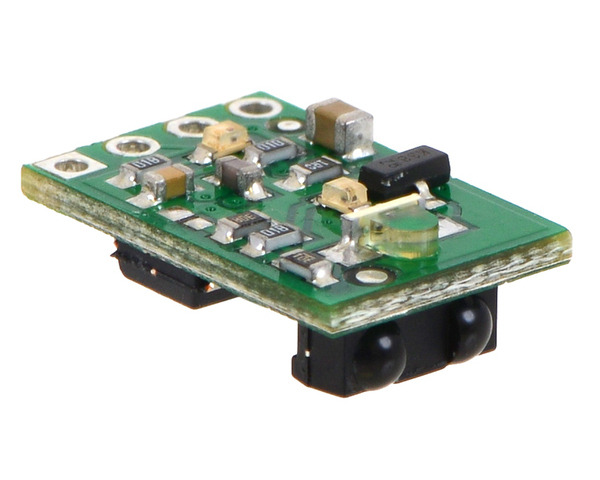 This module features a fixed-gain, 38 kHz modulated IR sensor and a corresponding IR LED with oscillator circuit to make a tiny proximity sensor. This low-brightness version draws an average of 8 mA and has a typical sensing range up to approximately 12 inches (30 cm).
Alternatives available with variations in these parameter(s): maximum range Select variant…
- 28 October 2015

Before I started designing my entry into this year's LVBots mini sumo competition, I watched several videos of other competitions. I noticed a...

- 30 December 2013

Modulated IR detectors typically used for remote control of household electronics have long been used in robot sensors because they are small,...

- 17 December 2013

Erich, a professor at the Lucerne University of Applied Sciences and Arts in Switzerland, posted to our forum about their first Mini Sumo...