QTR-1A Reflectance Sensor (2-Pack)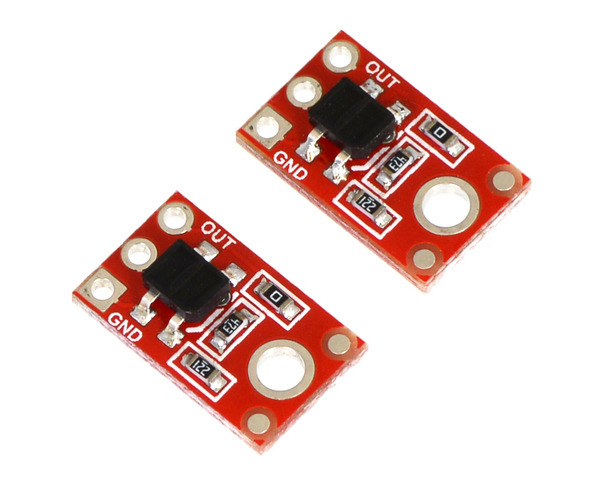 The QTR-1A reflectance sensor carries a single infrared LED and phototransistor pair in an inexpensive, tiny 0.5" x 0.3" module that can be mounted almost anywhere and is great for edge detection and line following. The reflectance measurement is output as an analog voltage. This sensor is sold in packs of two units.

Compare all products in Older QTR Sensors.
- 16 March 2018

Erik Pettersson's interactive sculpture, Roball, is a gripping take on the classic rolling marble kinetic sculpture. Roball uses a robotic arm to...

- 26 January 2016

Remember my super cool sumo robot? My sumo robot is different from regular sumo robots. It's like my sumo robot is in the top percentage of mini...