HP 6V Motor with 48 CPR Encoder for 25D mm Metal Gearmotors (No Gearbox)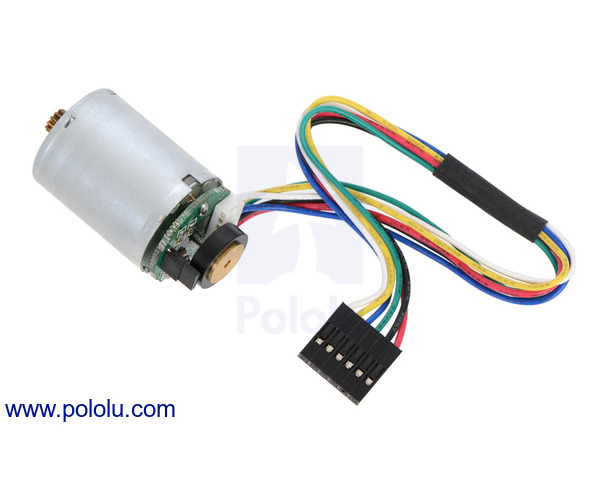 This is the motor and encoder portion of our high-power (HP), 6V 25D mm metal gearmotors with 48 CPR encoders. It does not include a gearbox, but the pinion gear on the output shaft works with all of our 25D mm gearmotor gearboxes, so this can be used as a replacement motor or encoder for those gearboxes.

Key specs at 6 V: 10,000 RPM and 275 mA free-run, 5 oz-in (0.35 kg-cm) and 6.5 A stall.
You can use the following selection boxes to choose from all of our 25D metal gearmotor versions:
Compare all products in 6V High-Power (HP) 25D mm Gearmotors.