Rechargeable NiMH Battery Pack: 3.6 V, 350 mAh, 3x1 2/3-AAA Cells, JR Connector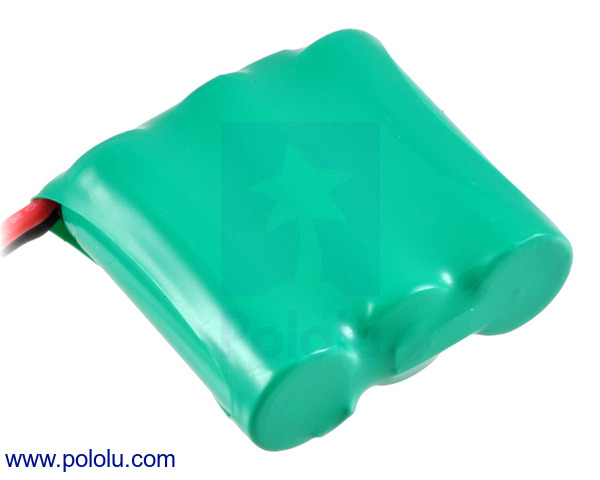 This is a rechargeable 3.6 V NiMH battery pack with a capacity of 350 mAh. The pack consists of three 2/3-size AAA cells in a single row and a 4" lead terminated by a "JR"-style connector.
Compare all products in 3.6 V NiMH Battery Packs.
Dimensions
| | |
| --- | --- |
| Size: | 31 x 11 x 31 mm |
| Weight: | 0.83 oz |
General specifications
| | |
| --- | --- |
| Voltage: | 3.6 V |
| Capacity: | 350 mAh |
| Cells: | 3 |
| Cell type: | 2/3-AAA NiMH |
| Connector: | JR, 3-pin female |