A4988 Stepper Motor Driver Carrier, Black Edition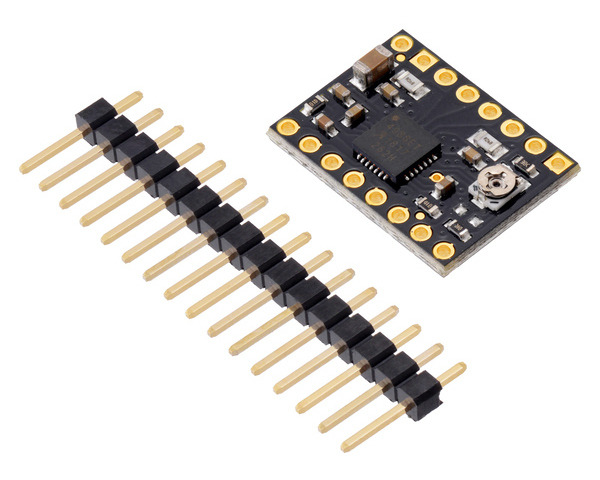 Our Black Edition A4988 stepper motor driver carrier is a higher-performance drop-in replacement for the original A4988 stepper motor driver carrier. It features a four-layer PCB for better thermal performance, allowing the A4988 microstepping bipolar stepper motor driver to deliver approximately 20% more current than our two-layer (green) version. Like our original carrier, the Black Edition offers adjustable current limiting, over-current and over-temperature protection, and five different microstep resolutions. It operates from 8 V to 35 V and can deliver up to 2 A per coil with sufficient additional cooling. This board ships with 0.1″ male header pins included but not soldered in.
Alternatives available with variations in these parameter(s): header pins soldered? bulk packaged? Select variant…

Compare all products in A4988 Stepper Motor Driver Carriers, Black Edition or

16-pin Stepper Motor Drivers.
File downloads
Recommended links