Arduino Duemilanove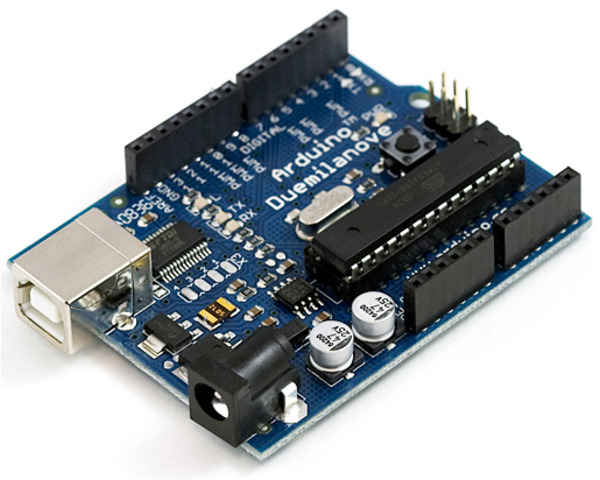 The Arduino Duemilanove is a microcontroller board based on the ATmega328 AVR microcontroller. It has 20 digital input/output pins (of which 6 can be used as PWM outputs and 6 can be used as analog inputs), a 16 MHz crystal oscillator, a USB connection, a power jack, an in-circuit system programming (ICSP) header, and a reset button. The Arduino has an extensive support community, which makes it a very easy way to get started working with embedded electronics.
Recommended links
A tutorial for setting up an Arduino environment on Windows.
Arduino integrated development environment (IDE) software
A beacon-chasing robot built with our IR Beacon, an RP5 Tracked Chassis, and an Arduino. By Christopher Hazlett, December 2009.