35:1 Metal Gearmotor 15.5Dx30L mm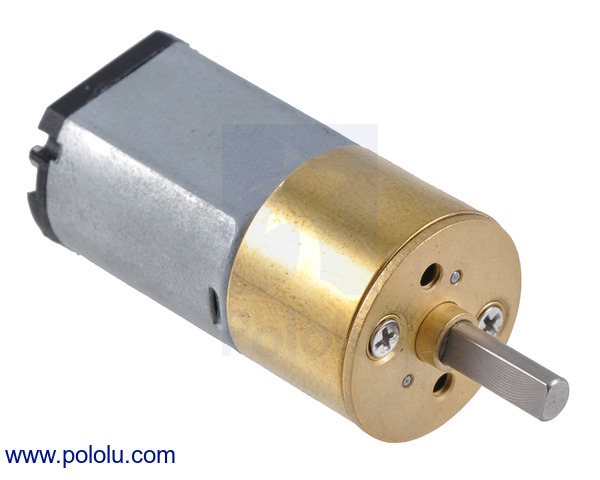 This metal gearmotor is a compact (1.16" x 0.61" x 0.61") brushed DC motor with an enclosed 35:1 metal gearbox. These units have a 0.365"-long, 3 mm-diameter D-shaped output shaft.

Key specs at 6 V: 460 RPM and 60 mA free-run, 13 oz-in (1.0 kg-cm) and 0.8 A stall.
Alternatives available with variations in these parameter(s): gear ratio Select variant…
- 6 May 2015

For the recent LVBots line following competition, my first instinct was to try to come up with some unique alternative design for a robot that would...