Pololu Wheel 60×8mm Pair - Yellow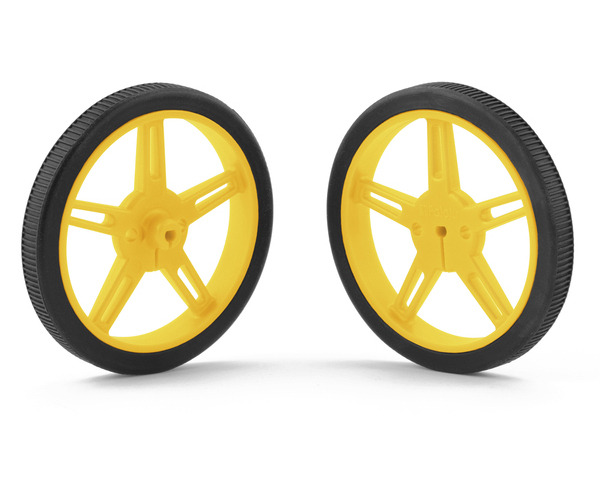 These yellow plastic wheels have silicone tires and measure 60 mm (2.36″) in diameter, and they press-fit onto the 3mm D shafts on many of our motors, including our micro metal gearmotors and our mini plastic gearmotors. Additionally, this wheel is compatible with several of our universal mounting hubs, which can serve as adapters for motors with different shafts. This product is a pair of wheels.
Alternatives available with variations in these parameter(s): size color Select variant…

Compare all products in Pololu Wheels for 3mm D-Shafts or

Pololu Wheels and Tracks or

60×8mm Pololu Wheels.
- 4 May 2015

Like other developers and engineers here, I made a robot for the LVBots Line Following Contest. This post describes my robot, Usain Volt 2.0, and...

- 10 April 2014

Like other engineers here, I made a robot for the LVBots dead reckoning competition. Before I knew about this competition, I hadn't made a...