Pololu Dual Serial Motor Controller (kit)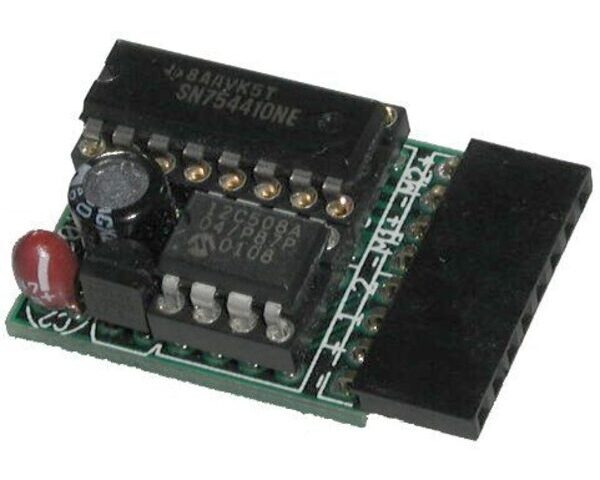 The dual serial motor controller allows any microcontroller or computer with a serial port (external RS-232 level converter required) to drive two bidirectional DC motors with full 7-bit speed-control. Multiple motor controllers can be controlled with a single serial line, and they are compatible with our other serial motor controllers and serial servo controllers. This unit is available assembled as well.

Compare all products in Old and Discontinued Serial Motor Controllers.
Documentation and other information
A simple serial transmitter utility for Windows that lets you transmit sequences of bytes at a selectable baud rate to a selectable COM port. This program can be conveniently used to send commands to our serially controllable devices.
File downloads