35:1 Mini Metal Gearmotor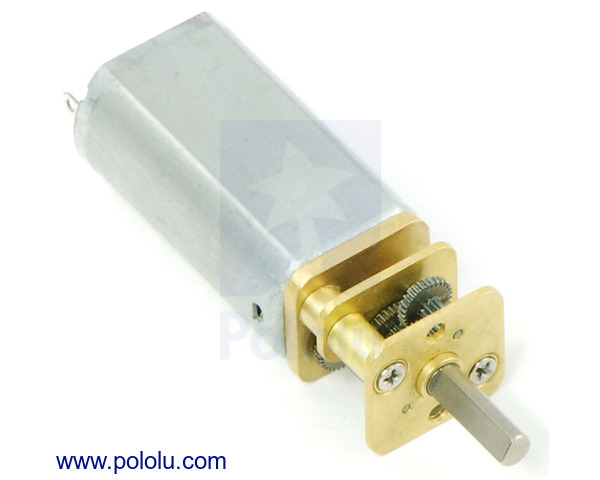 This gearmotor is a compact (1.50" x 0.59" x 0.47") brushed DC motor with 35:1 metal gearbox. These units have a 0.365"-long, 3 mm-diameter D-shaped output shaft that matches the micro metal gearmotor output shafts.

Key specs at 6 V: 350 RPM and 70 mA free-run, 20 oz-in (1.4 kg-cm) and 1.5 A stall.
Recommended links
This MATLAB script, written by Ali Asgher Mansoor Habiby, plots speed, power, current draw, and efficiency as they vary with torque when you input the gearmotor specifications. It also prints the resistance of the motor, and the current draw and torque at which maximum efficiency and maximum power occur.