35:1 Mini Metal Gearmotor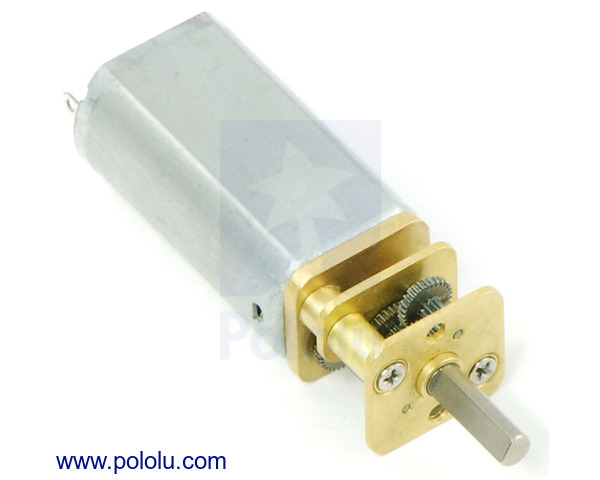 This gearmotor is a compact (1.50" x 0.59" x 0.47") brushed DC motor with 35:1 metal gearbox. These units have a 0.365"-long, 3 mm-diameter D-shaped output shaft that matches the micro metal gearmotor output shafts.

Key specs at 6 V: 350 RPM and 70 mA free-run, 20 oz-in (1.4 kg-cm) and 1.5 A stall.
- 6 January 2012

Pololu forum user Mert Öztoprak posted this parts list and the short video above of a Android-controlled mini sumo robot called "Karafatma".