Posts tagged "robot kits"
You are currently viewing a selection of posts from the Pololu Blog. You can also view all the posts.
Popular tags: community projects new products raspberry pi arduino more…
Posted by
Mark
on 28 February 2018

TI Robotics System Learning Kit banner courtesy of university.ti.com.
As we posted a few weeks ago, Texas Instruments recently announced that they were launching a new curriculum designed for university students and based upon our Romi robot platform.
Today, element14 announced pre-order sales of the three kit options. We hear interest has been very strong, so make sure to reserve yours right away if you want to get one from the initial production run. If you do get one, let us know what you think of it!
Posted by
Jan
on 14 February 2018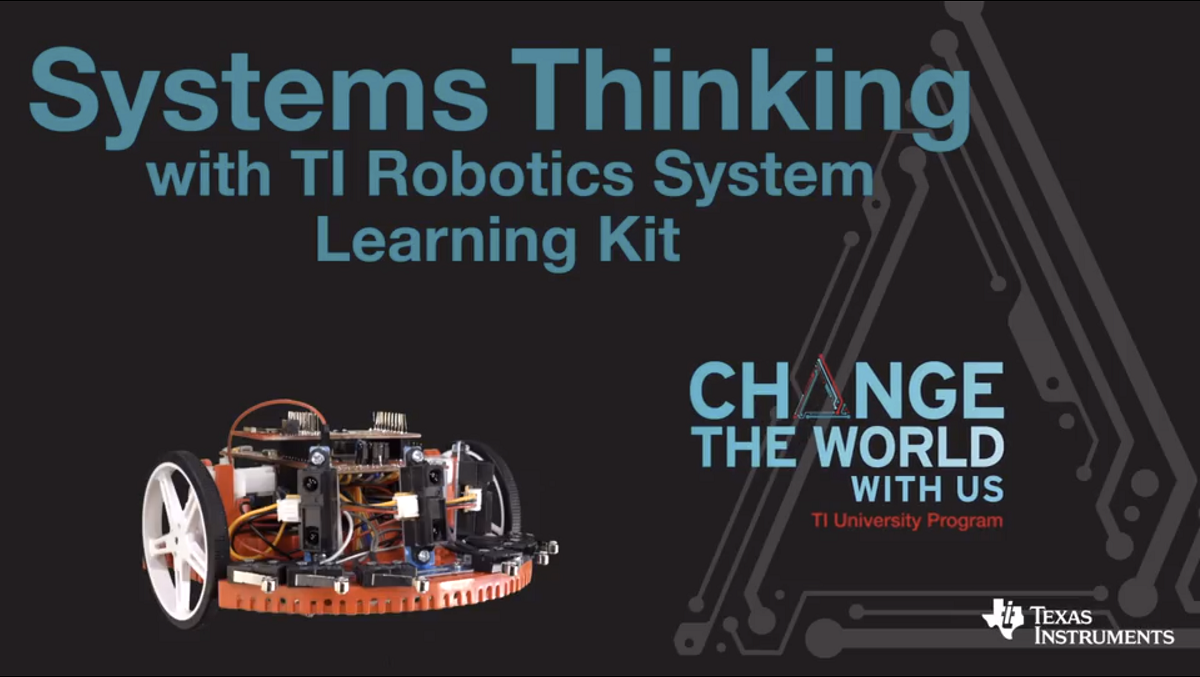 Image from TI Robotics System Learning Kit introductory video courtesy of university.ti.com.
Texas Instruments just launched their new Robotics System Learning Kit (TI-RSLK), a complete robotics kit and curriculum aimed at university students and based on our Romi platform. Twenty modules with lecture notes, lab activities, and over a hundred videos are all publicly available now.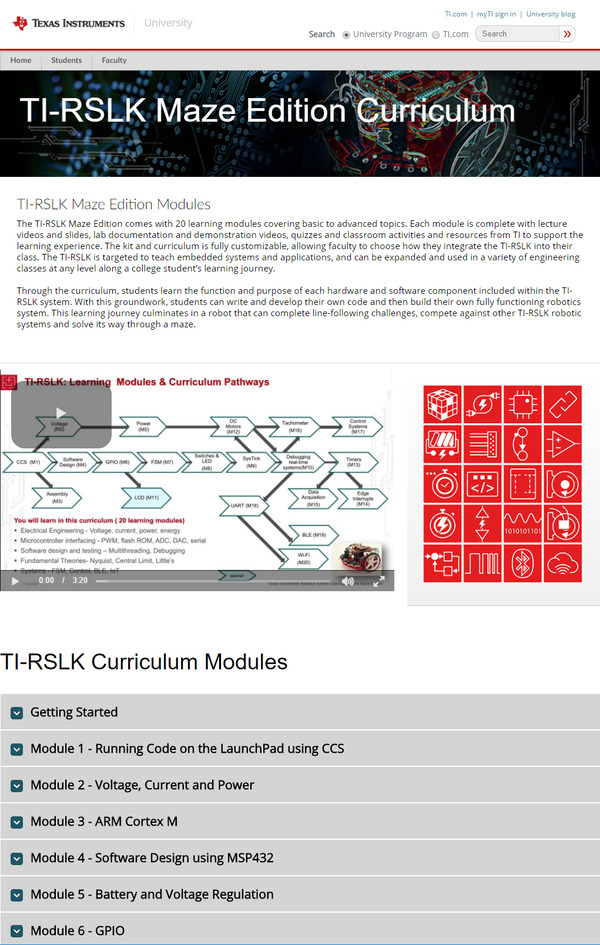 Image from TI Robotics System Learning Kit curriculum overview web page courtesy of university.ti.com.
Several kits specifically for the course will be available soon through element14.
We are just starting to go through the ton of content ourselves since we were not directly involved in creating any of the course materials (except to the extent that TI used documentation from our products). We are excited about robotics and engineering education, and I am very interested to hear what you think of what TI is offering. Let me know, and I can pass your comments back to our contacts at TI, who of course are interested in the feedback, too.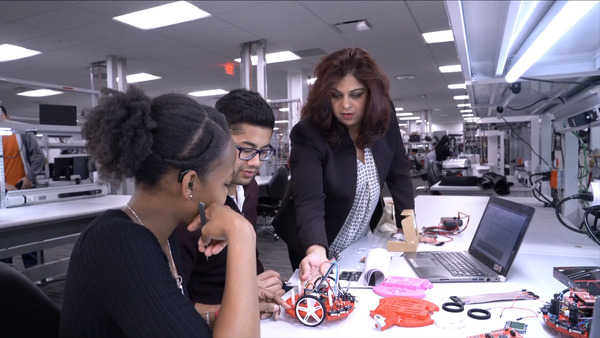 Image from TI Robotics System Learning Kit introductory video courtesy of university.ti.com.
The versatile Romi chassis is available in a variety of colors as just a mechanical kit for those who want to do all of their own electronics development. We also offer a growing selection of supporting electronics that include the Motor Driver and Power Distribution Board that TI is using in the TI-RSLK (along with their own microcontroller and LaunchPad modular development system). The more integrated Romi 32U4 Control Board includes an Arduino-compatible ATmega32U4 microcontroller and is ready for expansion with a Raspberry Pi or compatible embedded computer module.