New products: ACHS-7124/7125 current sensor carriers
Posted by
Emily
on 26 September 2019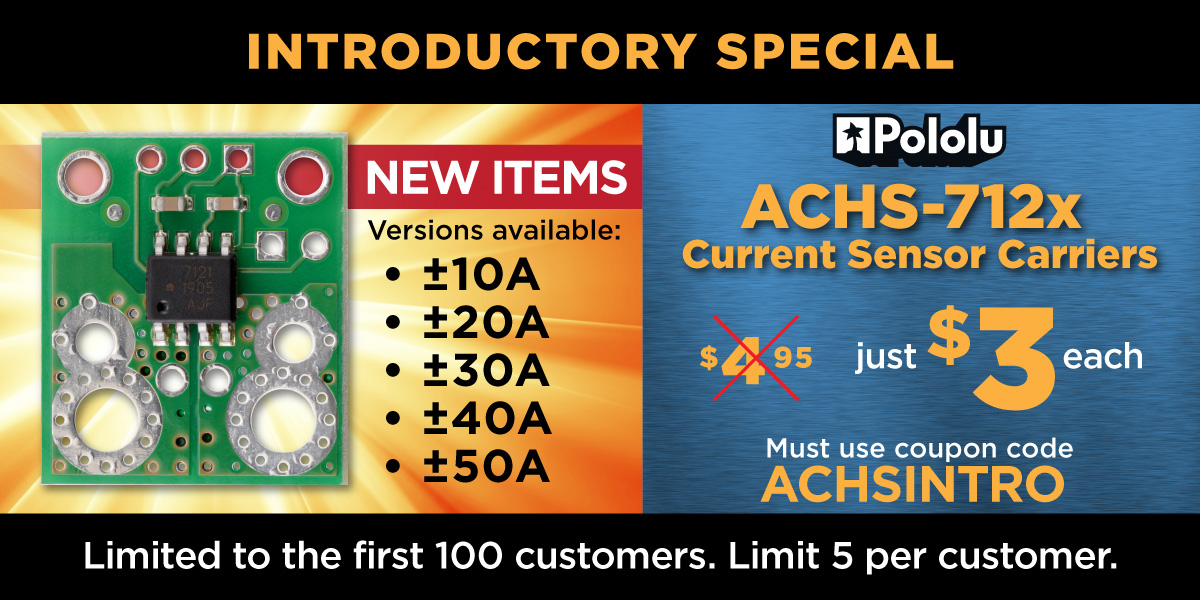 We have expanded our line of Hall effect-based linear current sensors from Broadcom to include ±40 A and ±50 A versions. These easy-to-use bidirectional current sensors are now available in five current range options:
With these additions, our full line of current sensors now includes 15 options with current and sensitivity ratings ranging from ±5 A with 400 mV/A sensitivity to ±75 A with 28 mV/A sensitivity. The following table shows all of current sensor options:
Introductory special
As usual, we are offering an extra introductory special discount on the ACHS-712x current sensor carriers, to help share in our celebration of releasing a new product. The first hundred customers to use coupon code ACHSINTRO can get up to five units for just $3 each!
0 comments
Post a comment