QTR-8A Reflectance Sensor Array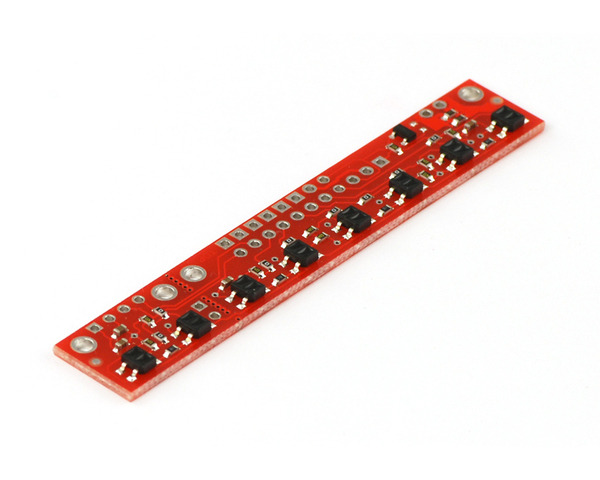 This sensor module has 8 IR LED/phototransistor pairs mounted on a 0.375" pitch, making it a great detector for a line-following robot. Pairs of LEDs are arranged in series to halve current consumption, and a MOSFET allows the LEDs to be turned off for additional sensing or power-savings options. Each sensor provides a separate analog voltage output.

Compare all products in Older QTR Sensors.
- 18 August 2015

Two Point Four was my entry in the LVBots 2015 line following competition, originally built for our 2013 contest but significantly rebuilt since...

- 15 July 2014

Abe Howell posted to our forum about a Kickstarter campaign for a robot he calls Apeiros. It is an open-source robot he designed as a teaching tool...

- 7 February 2011

This excellent guide from C.I.r.E. (Club de Informática, robótica y Electrónica) shows in detail how to build a fast (> 2 m/s) line-following...