Replacement 3pi Ball Caster with 1/2″ Plastic Ball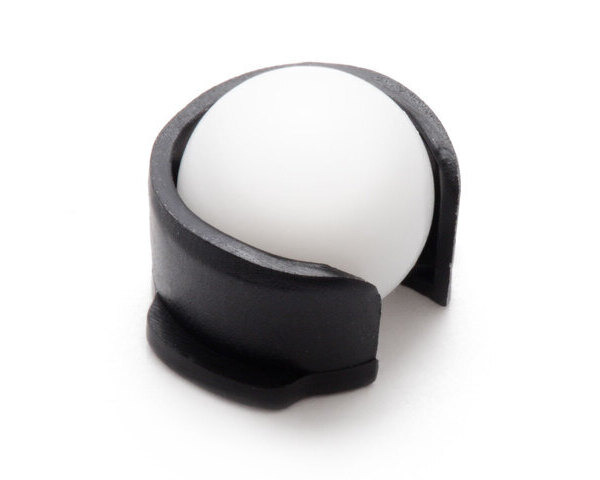 This ball caster was originally released as a replacement part for the 3pi robot, but the 1/2″ ball can also be used a replacement part for the newer 3pi+ robot, which has the housing for the ball built directly into the chassis. This ball caster can also be used as a general-purpose ball caster: when mounted through a hole in a chassis that uses our micro metal gearmotors and our 32×7mm wheels, as on the 3pi, this ball caster is just the right height to keep the chassis level.

Compare all products in Pololu Ball Casters or

3pi Robots and Accessories or

Original 3pi Robot.
How much weight can Pololu ball caster support?

Our ball casters are designed for small robots; they are not intended to bear more than a few pounds. With more weight than this, friction between the ball and the housing will probably keep it from rolling well.