Pololu Pushbutton Power Switch LV (old version)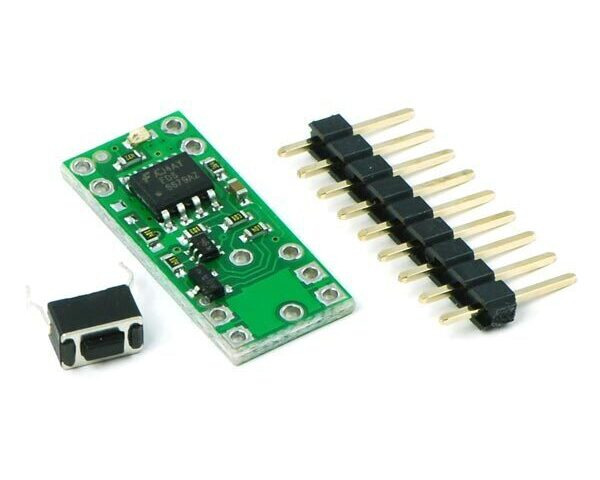 The Pololu Pushbutton Power Switch is a patented design initially created for our Orangutan Robot Controllers as an alternative to bulky mechanical switches. The switch is intended to be the main power switch for a DC device requiring up to several amps of current. Please see the detailed description for product details and limitations. This item is the 2.5-7.0 V low-voltage version.
- 23 September 2015

I am excited to announce four new general-purpose MOSFET-based power switches. But why is Pololu making something as seemingly basic as power...

- 26 March 2014

When I first started planning a robot for the recent LVBots dead reckoning competition, it was more or less a conventional design—a flat chassis...