Dual VNH3SP30 Motor Driver Carrier MD03A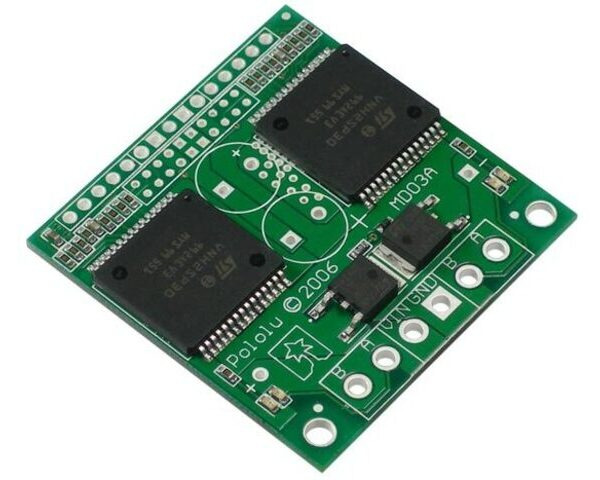 If you are looking to drive two high-power motors through one compact unit, these dual VNH3SP30 motor driver carriers are perfect for you. With these boards, it's easy to get a medium-sized, differential drive robot running in no time.
Alternatives available with variations in these parameter(s): motor driver Select variant…
- 22 July 2014

TwoPotatoe is a customer-built balancing robot that in its latest form uses an Arduino Mega to receive commands from a custom-made controller via...