3pi+ 2040 Robot Kit with 75:1 LP Motors (Turtle Edition Kit)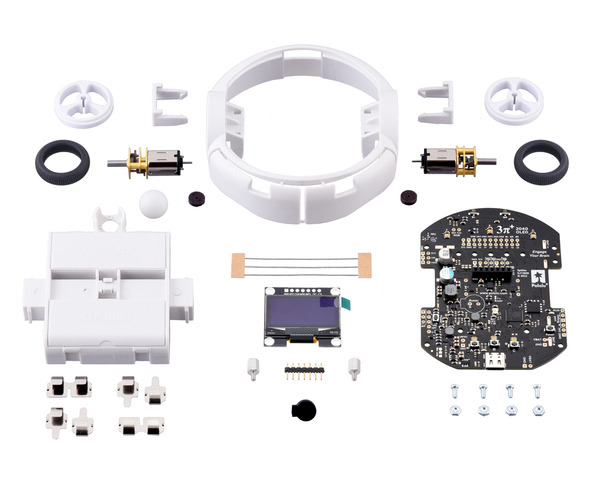 The Pololu 3pi+ 2040 robot is a palm-sized, high-performance mobile platform based on the Raspberry Pi RP2040 MCU, and this kit contains all the parts you need to build the Turtle Edition version, including a pair of 75:1 LP 6V Micro Metal Gearmotors. The many features of the 3pi+ include dual quadrature encoders for closed-loop speed or position control, line sensors, front bump sensors, a full IMU (3-axis accelerometer, magnetometer, and gyro), six RGB LEDs, and a graphical OLED display. This product is a kit; assembly (including soldering) is required.
Alternatives available with variations in these parameter(s): version assembled Select variant…

Compare all products in 3pi+ 2040 Robot.
- 8 June 2023

We have transitioned from our initial early-adopter release to a full release of the 3pi+ 2040 Robot family! With the full release, we also have...