Breakout for JST SH-Style Connector, 6-Pin Male Side-Entry (3-Pack, Untested)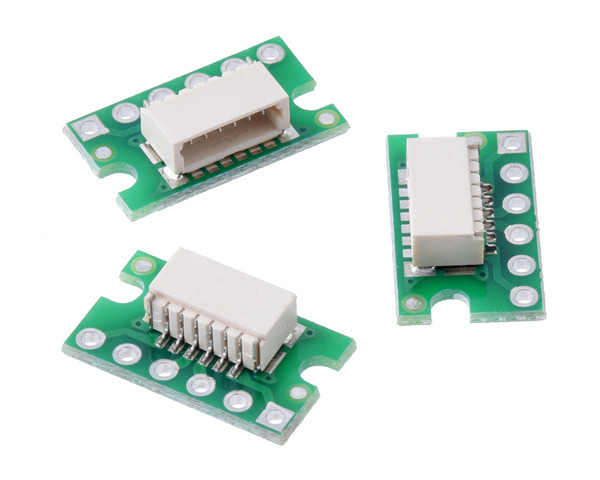 This simple board serves as an adapter between a JST SH-style 6-pin male connector and breadboard-compatible 0.1″-pitch through holes. It works with our assortment of 6-pin female JST SH-style cables and can be used to more easily access the pins of our Micro Metal Gearmotor Encoders with top-entry and side-entry connectors. The silkscreen on the bottom side of the board is labeled with this specific application in mind, indicating which pin on the breakout board would correspond to which pin on the encoder.
This product is a 3-pack of breakout boards with side-entry connectors that are optically inspected but not electrically tested.

Compare all products in Encoders for Micro Metal Gearmotors or

Connectors or

6-Pin JST SH-Style Connector Boards.
File downloads
Recommended links
The USB Type-C Cable and Connector Specification explains technical details of the USB-C interface, including the configuration process for determining a port's role.