Pololu 3A Motor Controller with Feedback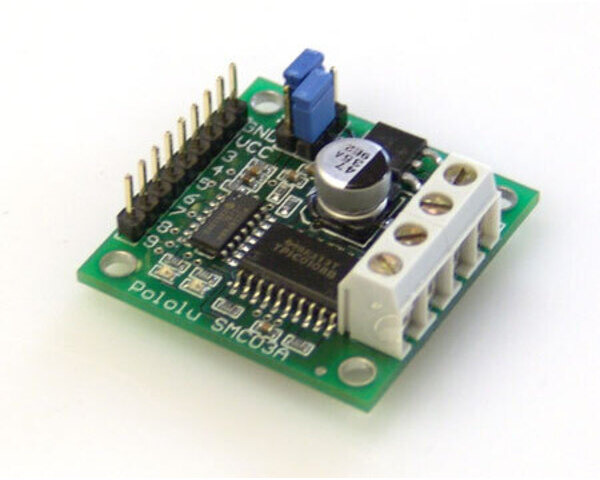 If you want more current than our small motor controllers can handle, or if you want to do position or speed feedback to make your own closed-loop servo system, take a look at our 3-Amp motor controller!

Compare all products in Old and Discontinued Serial Motor Controllers.
Documentation and other information
A simple serial transmitter utility for Windows that lets you transmit sequences of bytes at a selectable baud rate to a selectable COM port. This program can be conveniently used to send commands to our serially controllable devices.
File downloads
Recommended links
A demo showing how to control our SMC03A motor controller using LabVIEW.