Balboa Chassis with Stability Conversion Kit (No Motors, Wheels, or Electronics)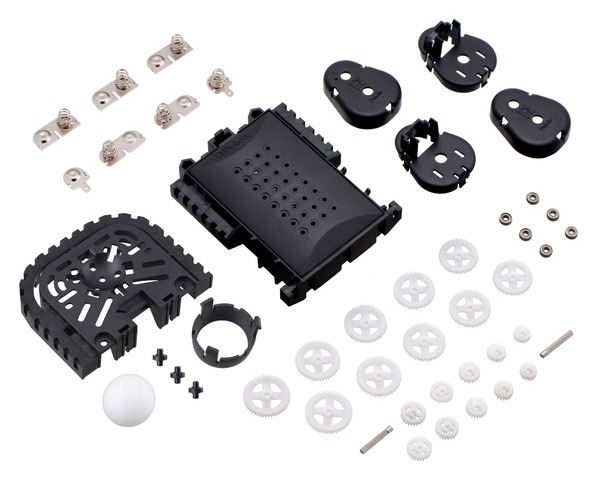 This kit gives you the structural pieces you need to build your own Balboa chassis with stability conversion. The chassis includes an integrated battery holder that can be configured for 4 or 6 AA cells. Two configurable gearboxes further increase the gear ratio from the required micro metal gearmotors while supporting the weight of the robot with ball bearings rather than the gearmotor shafts themselves. The chassis works with a variety of wheel sizes and micro metal gearmotors, so wheels and motors are not included; choose your own wheels and motors to personalize your robot.
Unlike the Balboa 32U4 Balancing Robot Kit, no electronics are included: this chassis is for those who want to supply their own custom electronics.

Compare all products in Balboa Robot and Accessories or

Chassis.
Documentation and other information
User's manual for the Pololu Balboa 32U4 balancing robot.
File downloads