8″×5.5″×1.5″ Component Box with Dividers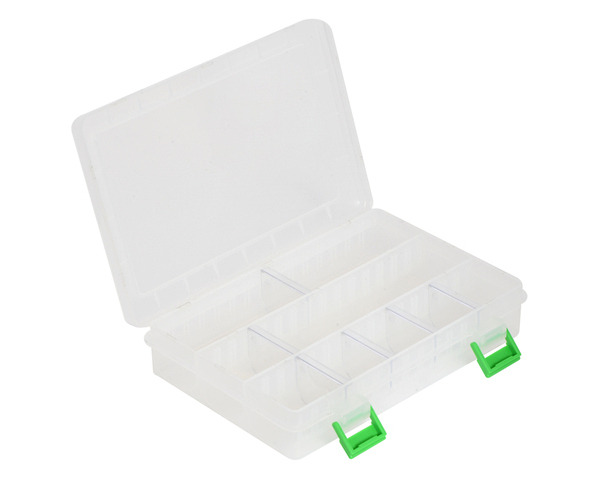 This 8″ × 5.5″ × 1.5″ component box has adjustable compartments, two secure latches, and rounded bottoms for easy retrieval of small parts, such as jumper wires, header pins and connectors, screws and nuts, or discrete components. The box includes six compartment dividers.
Compare all products in Jumper Wire Kits or
Electronics Prototyping.