P-Star 45K50 Mini SV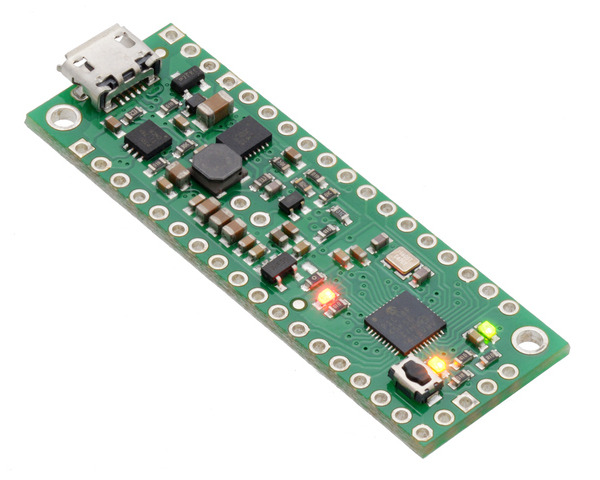 The P-Star 45K50 Mini SV is a small programmable module featuring Microchip's PIC18F45K50 microcontroller. It packs a Micro-USB interface and 30 digital input/output pins onto a board measuring 2″ × 0.7″ and ships preloaded with a USB bootloader, so no external programmer is required.

Compare all products in P-Star Programmable Controllers.
- 9 November 2017

I am excited to announce our new product, the Pololu P-Star 45K50 Mini SV, which is the second member of our P-Star family of programmable...