P-Star 25K50 Micro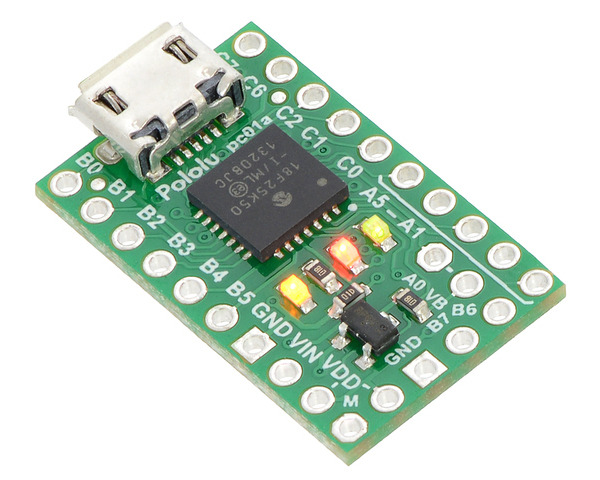 The P-Star 25K50 Micro is a tiny programmable module featuring Microchip's PIC18F25K50 microcontroller. It packs a Micro-USB interface and 16 digital input/output pins onto a board measuring only 1″ × 0.6″ and ships preloaded with a USB bootloader, so no external programmer is required.
Compare all products in Programmable Controllers.
- 27 April 2017

Edward Cholakian (call sign KB1OIE) makes and sells a Ten-Tec 1254 Receiver Display Upgrade Kit that is designed to upgrade a Ten-Tec 1254 shortwave...

- 19 September 2014

RPicSim is an open source software library written in Ruby that provides an interface to the MPLAB X PIC simulator and allows you to write...

- 15 August 2014

We just released the P-Star 25K50 Micro, a programmable breakout board for Microchip's PIC18F25K50 microcontroller. Although we have been using PIC...