Ten-Tec 1254 Receiver Display Upgrade Kit
Posted by
David
on 27 April 2017
Edward Cholakian (call sign KB1OIE) makes and sells a Ten-Tec 1254 Receiver Display Upgrade Kit that is designed to upgrade a Ten-Tec 1254 shortwave radio receiver.
One of the main features of the kit is that it provides a backlit 2×20 character LCD to replace the receiver's original 5-digit 7-segment display, allowing much more information to be shown. The kit includes a clear plastic window to replace the receiver's original smoked dark plastic window, and a black plastic display mask. Edward gets both of these pieces made using our custom laser-cutting service.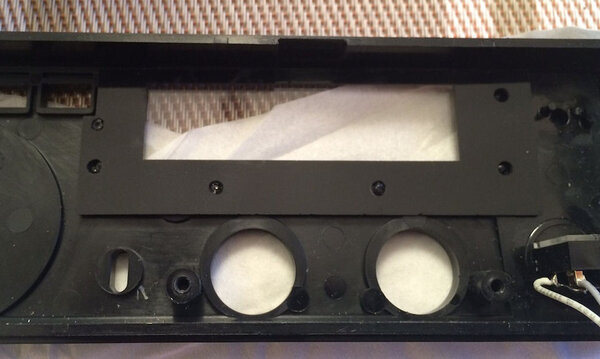 Two laser-cut pieces, a clear window and black display mask, shown on top of the Ten-Tec 1254 receiver's original face plate.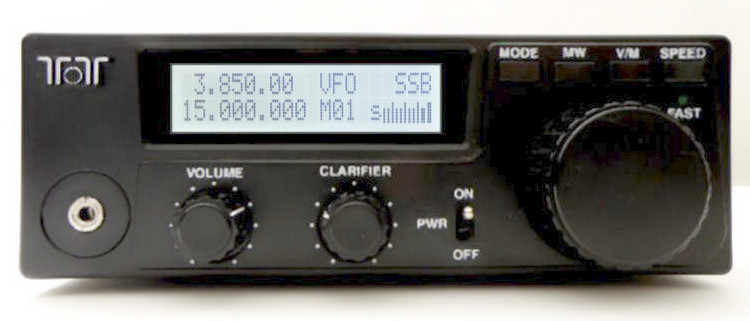 Ten-Tec 1254 receiver with Edward Cholakian's display upgrade kit installed.
The display/control board in the kit uses the P-Star 25K50 Micro as its processor. Edward, a consulting engineer who designs embedded hardware and firmware, told us that he chose the P-Star because he was already using a Microchip processor similar to the P-Star's PIC18F25K50 in one of his previous designs, and it was more economical to buy the P-Star than to hand-assemble his own board. He said the P-Star's cross-platform USB firmware upgrade software was also a plus since his own bootloading software does not support Linux and macOS.
The kit comes with software for Windows that can control the receiver over USB. The software provides a graphical user interface and uses WinUSB to talk to the P-Star's native USB interface.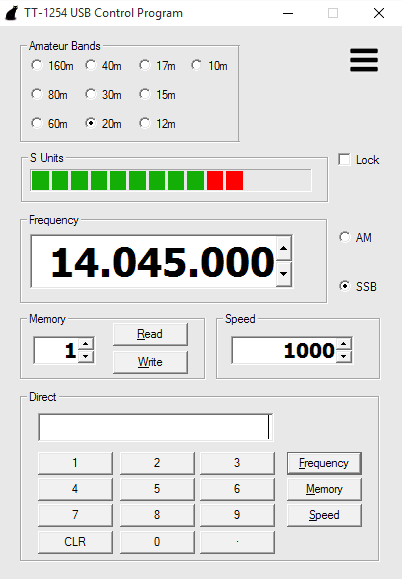 USB control program for the Ten-Tec 1254 Receiver Display Upgrade Kit
For more information, see the Ten-Tec 1254 Receiver Display Upgrade Kit page.
0 comments
Post a comment