RoboClaw 2x60A Motor Controller (V6)
Posted by
Ryan
on 18 April 2017
The RoboClaw 2x60A motor controller (V5) we've been carrying has been replaced by the new RoboClaw 2x60A Motor Controller (V6). This powerful motor controller can drive two brushed DC motors with 60 A continuously at voltages from 6 V to 34 V, and it allows for peak currents up to 120 A. Version six adds a protective aluminum plate to the board bottom and ports for connecting optional cooling fans that are controlled based on the board temperature.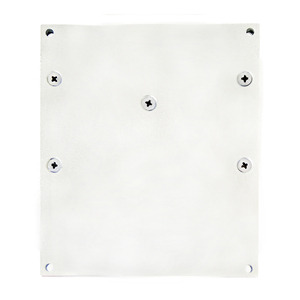 RoboClaw 2×60A Motor Controller (V6) and RoboClaw 2×60AHV Motor Controller (60VDC), bottom view.
The RoboClaw motor controllers from Ion Motion Control can control a pair of brushed DC motors using USB serial, TTL serial, RC, or analog inputs. Integrated dual quadrature decoders make it easy to create a closed-loop speed control system, or analog feedback can be used for position control.
For more information, see the product page.
0 comments
Post a comment