Zumo 32U4 Front Sensor Array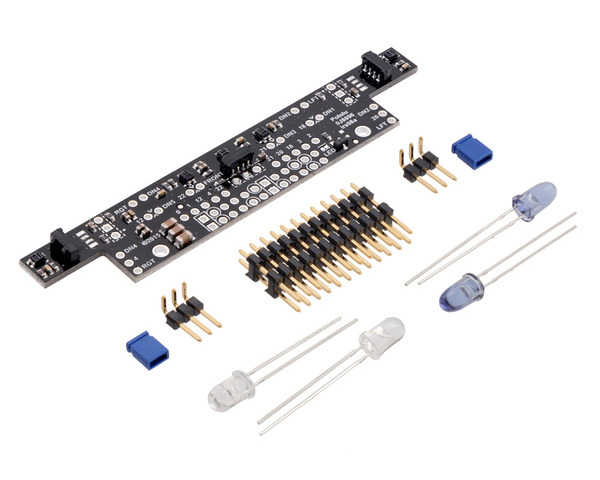 This is the front sensor array of the Zumo 32U4 robot. It is included as part of the Zumo 32U4 OLED Robot Kit and built into the assembled versions of the Zumo 32U4 Robots. Additional header pins and infrared LEDs are included.
Note: This product is not intended for use with the Zumo 2040 Robot or Zumo Robot for Arduino.

Compare all products in Zumo 32U4 OLED Robot or

Original Zumo 32U4 Robot.