AMIS-30543 Stepper Motor Driver Carrier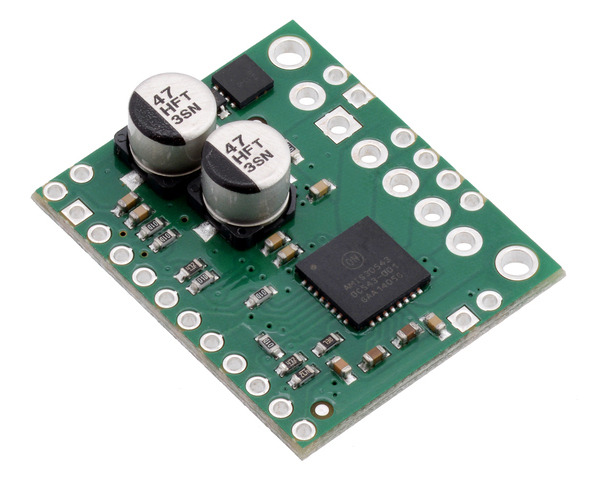 This is a breakout board for ON Semiconductor's AMIS-30543 microstepping bipolar stepper motor driver, which features SPI-adjustable current limiting, 11 step modes (from full-step through 1/128-step), back-EMF feedback that can be used for stall detection or optional closed-loop control, and over-current and over-temperature protection. The board operates from 6 V to 30 V and can deliver up to approximately 1.8 A per phase without a heat sink or forced air flow (it is rated for 3 A per coil with sufficient additional cooling).
Compare all products in Stepper Motor Drivers.
File downloads
Printable schematic diagram of the AMIS-30543 Motor Driver Carrier.
This DXF drawing shows the locations of all of the board's holes.
This application note from ON Semiconductor explains how to use the Speed and Load Angle (SLA) output to build accurate stall-detection and torque-adaptive algorithms.
Recommended links
An Arduino library for controlling the AMIS-30543 micro-stepping stepper motor driver.
ON Semiconductor product page for the AMIS-30543 microstepping stepper motor driver, where you can find the latest datasheet, application notes, and additional resources.