2.5-9V Fine-Adjust Step-Up/Step-Down Voltage Regulator w/ Adjustable Low-Voltage Cutoff S9V11MACMA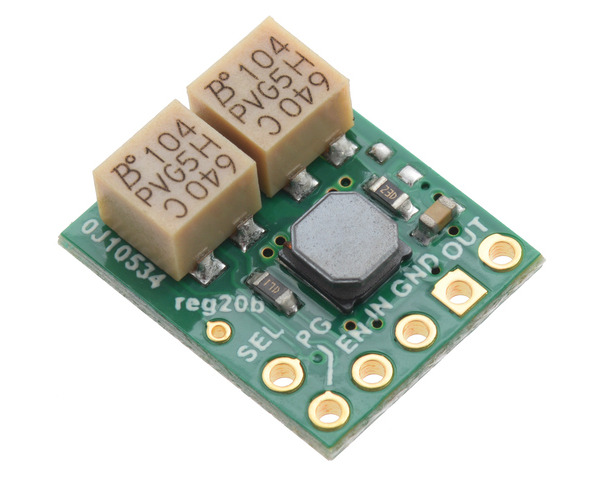 The S9V11MACMA switching step-up/step-down regulator efficiently produces a finely adjustable output between 2.5 V and 9 V whether it is higher or lower than the input voltage, which can range from 3 V to 16 V. The regulator also has a precision-adjustable low-voltage cutoff with hysteresis that can be used to prevent battery over-discharge. The compact (0.5″ × 0.6″) module can supply a typical output current of up to 1.5 A when the input voltage is close to the output voltage.

Compare all products in S9V11x Step-Up/Step-Down Voltage Regulators.
- 4 December 2017

I am excited to announce our first voltage regulators with multi-turn trimmer potentiometers! I have wanted to add multi-turn pots to our products...