Hakko FX-888D Digital Soldering Station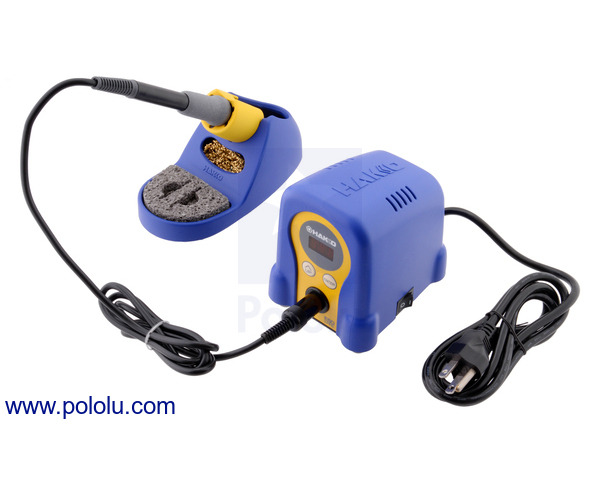 This Hakko FX-888D soldering station is the digital version of the popular FX-888 soldering station. This 65 W compact soldering station features a ceramic heating element, integrated digital display, adjustable temperature output from 120 °F to 899 °F (50 °C to 480 °C), five user-selectable preset temperatures, and optional password protected temperature setting functionality.
- 19 June 2015

Most electronics projects (and many Pololu products) require soldering. That's why we're excited to offer a soldering station and other accessories...