Steel L-Bracket for NEMA 23 Stepper Motors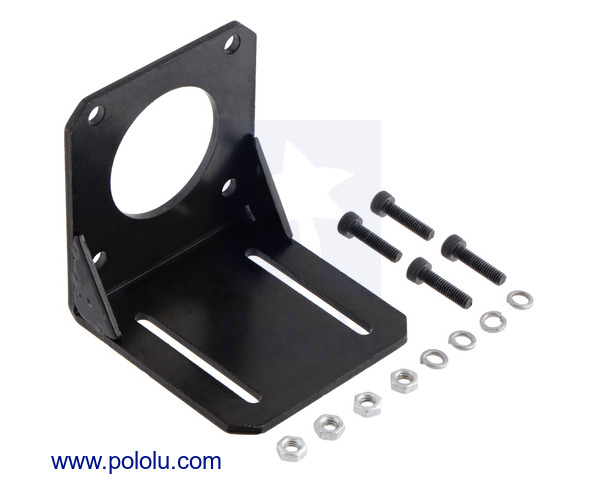 This coated steel bracket lets you securely mount typical NEMA 23-size stepper motors to your project. The bracket features two slots for various mounting solutions and includes four M4×16mm screws, washers, and nuts for securing the motor to the bracket.

Compare all products in Motor Brackets.
- 23 March 2015

NEMA 17-size stepper motors with 18, 28, and 38cm lead screws. Since we started carrying the stepper motor with 28cm lead screw, we have routinely...