Tamiya 70188 Mini Motor Gearbox (8-Speed) Kit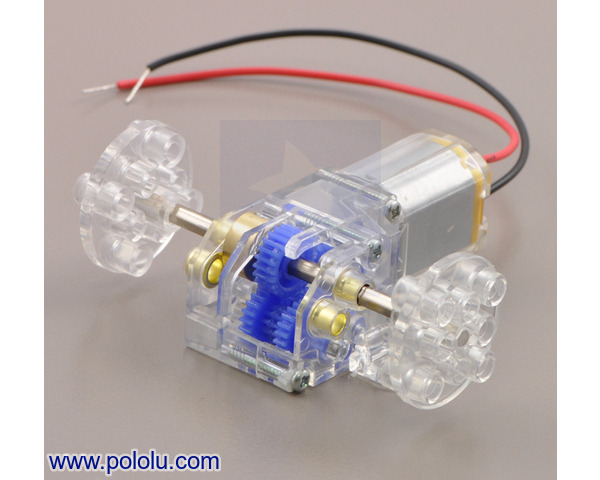 Tamiya's 8-speed mini motor gearbox features a more compact 030-form-factor brushed DC motor driving a single gear train that can be assembled to have one of eight gear ratios: 7.5:1, 9.5:1, 15.7:1, 19.9:1, 32.9:1, 41.8:1, 79.1:1, or 87.8:1.

Compare all products in Tamiya Motors and Gearboxes or

Tamiya Gearboxes with 3mm Hexagonal Shafts.
General specifications
Typical operating voltage:
3 V
Gear ratio options:
7.5, 9.5, 15.7, 19.9,
32.9, 41.8, 79.0, 87.8 :1
No-load motor shaft speed @ 3V:
8400 rpm1
No-load current @ 3V:
60 mA2
Stall current @ 3V:
600 mA
Color:
clear
Notes:
A theoretical speed of the gearbox output shaft can be computed by dividing this speed by the gear ratio.
This is the no-load current of the motor when disconnected from the gears in the gearbox; the no-load current of the entire gearbox with the motor connected will be slightly higher and will vary depending on the gear ratio.