GWS S689-2BB/MG/JR Giant Servo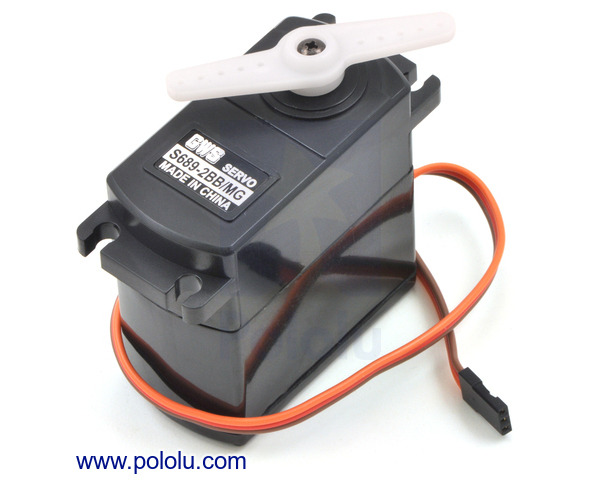 For projects that require brute strength, look no further than the S689-2BB/MG. This giant-scale servo from GWS delivers extremely high torque, and it doesn't sacrifice speed to do it. The output shaft is supported by two ball bearings, and the gears are metal for increased durability. Servo horns and associated hardware are included.

Key specs at 6 V: 0.128 sec/60°, 400 oz-in (30 kg-cm), 160 g.