Pololu Wheel 40×7mm Pair - Red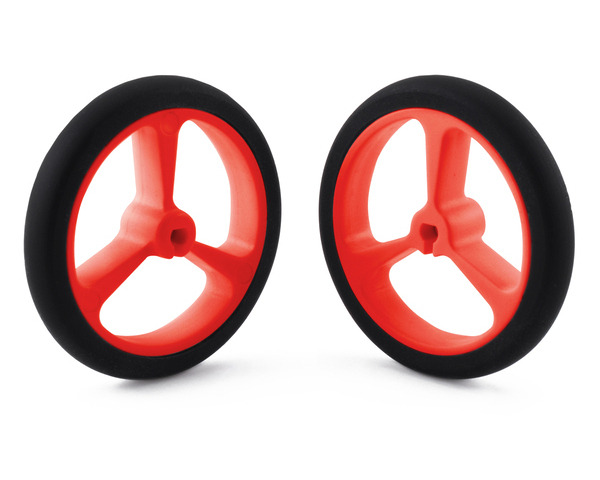 These red plastic wheels have silicone tires and measure 40 mm (1.57″) in diameter, and they press-fit onto the 3mm D shafts on many of our motors, including our micro metal gearmotors and our mini plastic gearmotors. This product is a pair of wheels.
Alternatives available with variations in these parameter(s): size color Select variant…

Compare all products in Pololu Wheels for 3mm D-Shafts or

Pololu Wheels and Tracks.
- 18 August 2015

Two Point Four was my entry in the LVBots 2015 line following competition, originally built for our 2013 contest but significantly rebuilt since...

- 22 April 2015

We now have 40mm-diameter wheels (available in black, red, and white) in the same thin style as our 32×7 mm wheels, which help fill the void between...