VNH5019 Motor Driver Carrier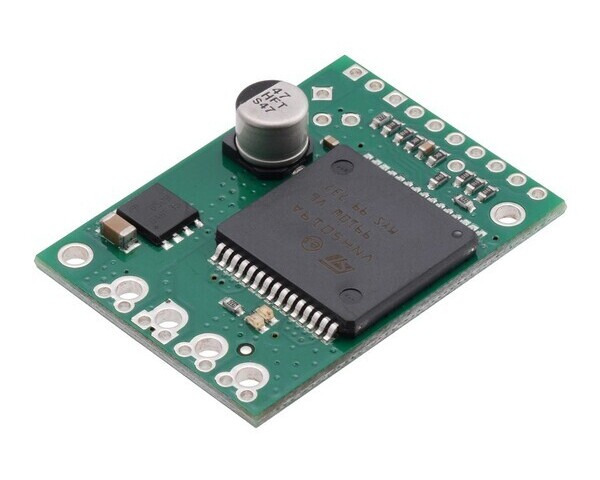 This carrier board for ST's VNH5019 motor driver IC operates from 5.5 to 24 V and can deliver a continuous 12 A (30 A peak). It works with 2.5 to 5 V logic levels, supports ultrasonic (up to 20 kHz) PWM, and features current sense feedback (an analog voltage proportional to the motor current). Along with built-in protection against reverse-voltage, over-voltage, under-voltage, over-temperature, and over-current, these features make this product a great general-purpose motor driver.
Alternatives available with variations in these parameter(s): motor driver Select variant…

Compare all products in Brushed DC Motor Drivers.
- 4 June 2019

For the second year in a row, Team Hitchin Hackspace and their robot, Tito-Stretch, placed 4th overall in the Pi Wars! They did this at the...

- 10 March 2017

Congratulations to the Bohlebots teams for winning all four open categories of the West German Robocup soccer 2017! Robocup soccer is a...

- 6 March 2015

Bohlebots, a team of students in Germany, won the West Germany Robocup soccer 1vs1 open league for a second time. They sent us an email that shows...